Did Taylor Tomasi Hill Also Copy Comme des Garçons?
This isn't going well.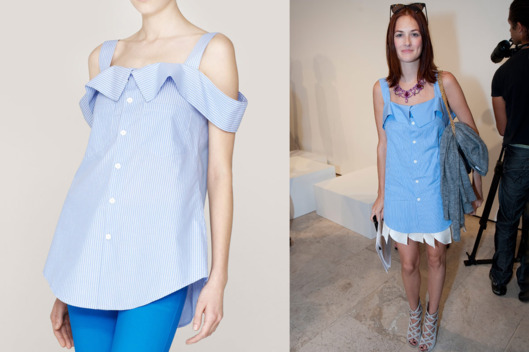 Following accusations that Taylor Tomasi Hill took heavy inspiration from the Marc by Marc Jacobs spring 2008 collection for a dress in her second Lane Crawford collection, Fashionista noticed that another item from the line looks familiar: a blue striped blouse with cutout shoulders, resembling a Commes des Garçons one worn by Taylor a few years back.