There's Ice Cream in Burberry's New Kids Campaign
<em>Uneaten</em> ice cream, at that.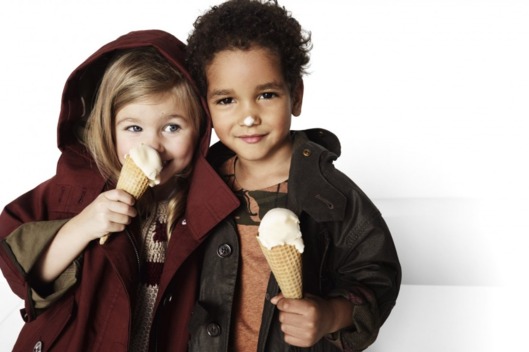 And speaking of child models: Burberry released their cute new kids campaign, which includes these two wee ones with ice cream on their noses. The kid on the right looks understandably impatient — his cone is melting, dammit!