Tyra Banks Has a New Boyfriend
As has been widely noted, she really is living out the plot of <em>Eat, Pray, Love</em>.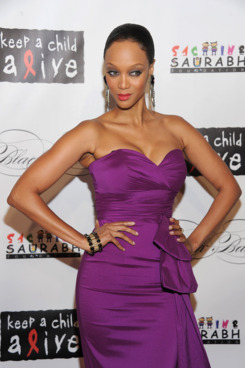 After breaking up with her long-time boyfriend John Utendahl last November, Tyra Banks went to Bali on "a spiritual retreat." (Though it's now reported that she fit in some Top Model filming between meditation sessions.) While there, Banks met somebody new, and returned to New York so enamored with her new beau that she promptly turned around and flew back to Bali to spend the holidays with him. Because, you see, it's easier to make long-distance relationships work when you have the money to fly long haul for date night.