What Katy Perry Should Wear From the New Couture Shows
The Grammys are almost here, and she'll obviously need at least ten looks for that.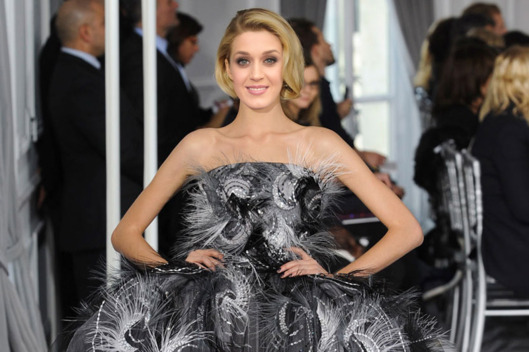 Katy Perry may be a polarizing figure in pop music, but whether you love her or hate her, you have to admit that the Dior couture runway look she wore to the Video Music Awards in August (that's when Beyoncé publicly rubbed her bump of glory for the first time, for those of you who don't remember this event by a "Katy Perry/Dior" reference alone) worked quite well for her. With another round of couture shows finished and the Grammys happening on February 12, Perry has to be planning some truly spectacular red-carpet looks to send her fans and future ex-husband Russell Brand a strong message about how fabulous she is. Since she had at least three outfits for the VMAs, she'll need at least eighteen for the Grammys! We came up with ten, which you can view with her face Photoshopped into them in the slideshow.
BEGIN SLIDESHOW