Were You Wondering Why Cameron Diaz Attended So Many Couture Shows?
If so, here's an explanation.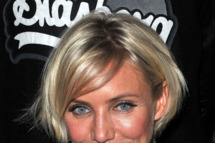 Even among celeb-heavy front rows, Cameron's presence during this season's couture shows seemed particularly ubiquitous. And that's because she came along as a guest of InStyle's style director, in preparation for a big couture editorial she'll apparently be shooting for the magazine. Mystery solved; you're welcome!