Win a Bunch of Money in Our Shoe Style Contest
The Cut is giving away $1,000 to our best-shod reader.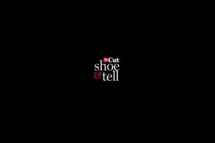 Dearest Cut readers: We're having a shoe style contest, and the winner will get $1,000 ... to buy more shoes. All you have to do is take a photo of your own shoes (with your own feet in them, of course) and submit it on our Facebook page. The winner will get money to spend at the purveyor of his or her choice, plus a feature on The Cut. Second ($150) and third ($75) place prizes will be awarded, too. Click here to enter and see more details and restrictions.