Amy Winehouse Inspired Jean Paul Gaultier's Couture Show
The singer's iconic sense of style was evident in many of the looks.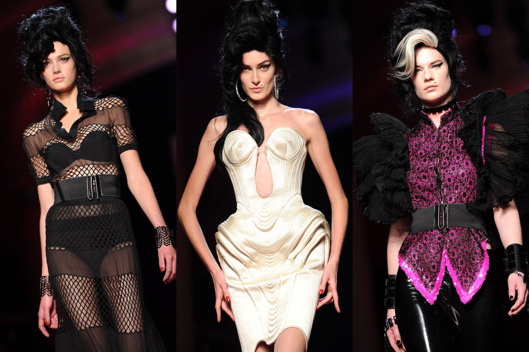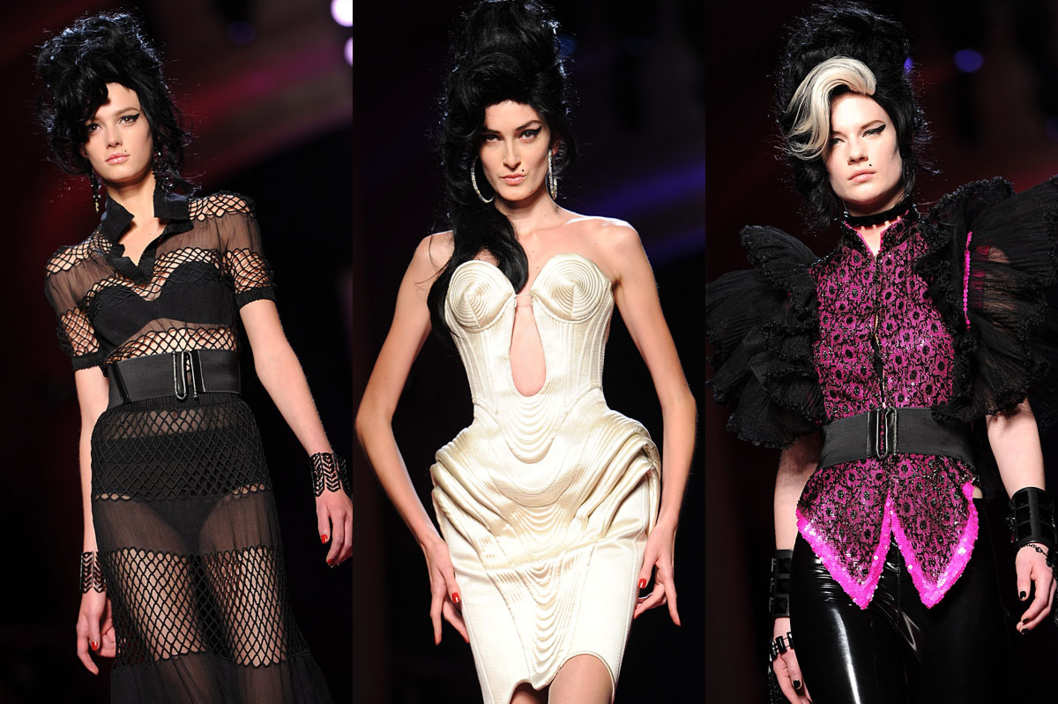 After his spring 2012 couture show walked in Paris today, Jean Paul Gaultier said he believes "Amy Winehouse was truly a fashion icon," and that he felt compelled to celebrate her iconic look because he doesn't believe fashion magazines have done her justice. His models today wore beehives teased high, black beauty marks, and large, chunky hoop earrings — all signature elements of Winehouse's look. An a capella band played versions of her music, and many of Gaultier's designs seemed reminiscent of her slightly dishevelled, retro sportswear-style attire.