Emmanuelle Alt Just Loves George Michael
That French <em>Vogue </em>video was her "dream come true."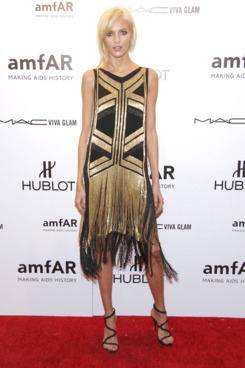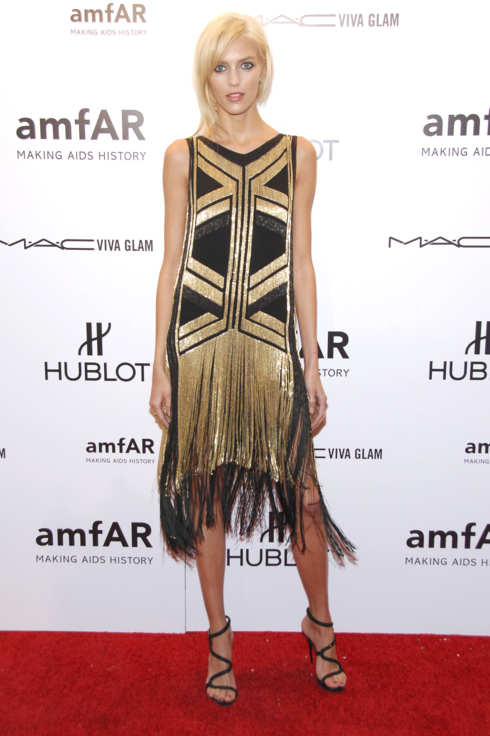 Anja Rubik says that being part of Emmanuelle Alt's "Wake Me Up" video was a blast for everyone involved, but particularly for the French Vogue editor herself. "I think it was, in a way, her dream come true, you know?" Rubik said at last night's amfAR gala. "She loves George Michael, and to be him for a day, I think that's awesome."
Rubik said that Alt has always loved music and dancing. "Every shoot I've ever done with her, she always brings her iPod, she plays it, she dances through the whole shoot; everyone dances. She creates an amazing atmosphere on sets, just a really happy atmosphere." And for those wondering, Alt actually did do that big jump in the number. "She has a great sense of humor, a lot of distance to herself, so she was making fun of herself while performing," Rubik said. "And I think it takes a lot of balls; it takes a lot to do that."