Anna Dello Russo Draws the Line at Feathers, Rhinestones, and Hats
"Too much stuff."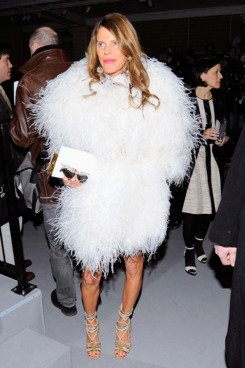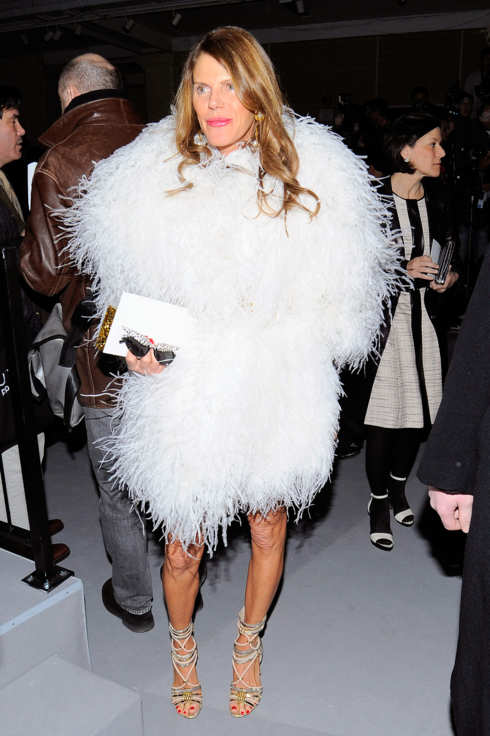 That ball of white feathers at last night's Marc Jacobs show was Anna Dello Russo, freshly arrived in New York for Fashion Week. "I just landed, but I saw everything on the Internet," the Vogue Japan fashion director told us. (She liked Alexander Wang. "I like the fact that he has such a young energy, but he already has a statement with all the top models.")
With her eccentric fashion sense, Dello Russo is a darling of the street-style photographers who haunt the fashion shows around the world. Doesn't she ever have bad hair days or bags under her eyes and just want to be left alone?
"No. I always please them," she said, adding that she does not mind the intrusion. "They made me visible; before, I was just a hard worker, invisible."
The feather ensemble was delightful, but where was her trademark hat? "No hat, because I was wearing glasses," she said, showing us the rhinestone-encrusted eyewear in her hand. "Too much stuff, eyeglasses and feathers," she laughed.
But the zany headgear will appear? "Yeah, of course I have hats."