Best Bet: Charade Blazer
A tailored basic that will transition into spring.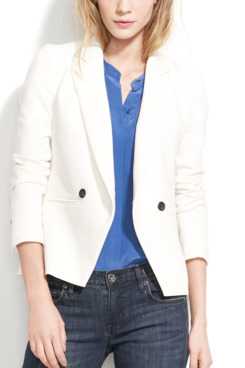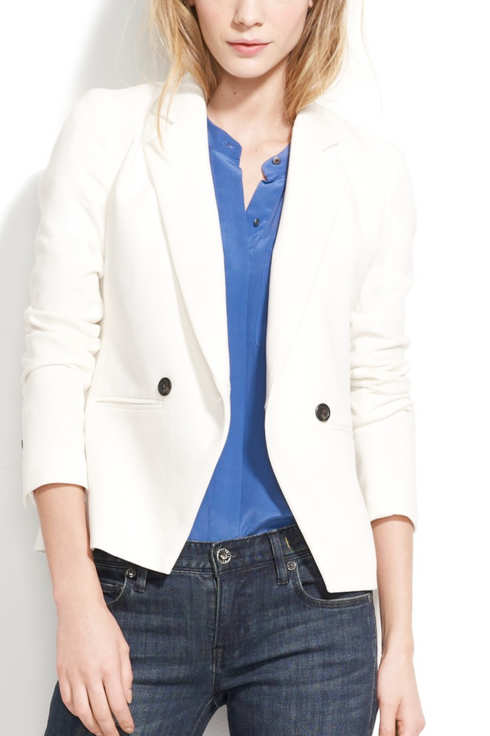 The stark distinction of a white blazer can lend a look a certain edge; its put-together effect has been successfully pulled off by red-carpet darlings like Kirsten Dunst, Tilda Swinton, and LeeLee Sobieski (not to mention Lara Stone). Madewell's new Charade blazer is a tailored layer that won't blow your budget. Black buttons at the cuffs add a sharp contrast, while the diagonal cut has a slimming effect. The fabric has a bit of stretch, so the sleeves can be rolled or slouched, and it's light enough that it will transition into spring and summer.