Best Bet: Yarbie for Chance Co. Bangles
Nautical cuffs spun from cashmere.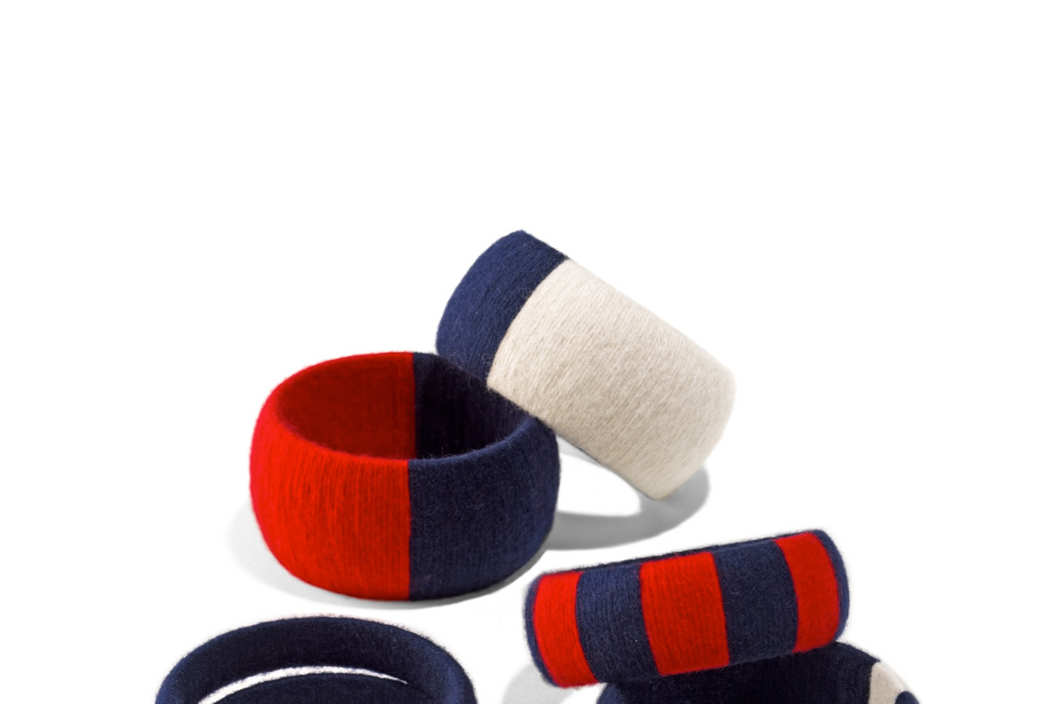 Nautical stripes resurface every spring, from fast-fashion standards to high-end incarnations. This season, striped-tee devotee Julia Leach of Chance Co. collaborated with jewelry designer Elizabeth Yarborough of Yarbie on these red, white, and navy striped bangles. Unlike clunky metal, plastic, and resin, these 100 percent cashmere cuffs are lightweight and easy to stack. It's a sweet option for those who have tired of the typical sailor look.
Yarbie Bangles, $60 to $80 at ChanceCo.com.