Buyers Are Falling All Over Themselves for Rachel Zoe's Latest Collection
The label is expanding to 400 more outlets over the next year.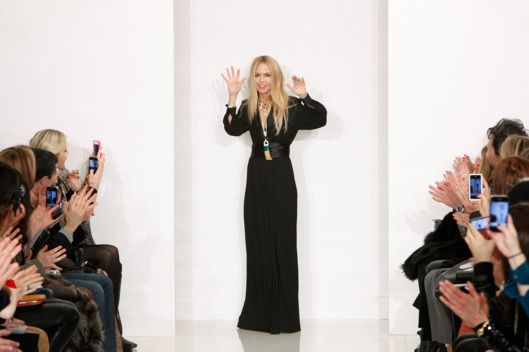 Rachel Zoe's eponymous clothing line has been such a smash success in its first year that its parent company, LF USA, is pushing for it to be sold at more than 400 new outlets in the next year, according to WWD. LF executive Rick Darling explains the label's widespread appeal: "It's not crazy but it's what people want. We have been a bit surprised by how quickly it has taken. We are well ahead of our expectations." (He declined to provide figures.) This season, Zoe expanded into costume jewelry and cold-weather accessories like fur stoles and hats; Darling says they're moving aggressively to broaden the label's offerings even more.
Related:
See the Complete Rachel Zoe Fall 2012 Collection
Rachel Zoe: The Stylist As Celebrity Designer