Can Rihanna Bring Back the Trucker Hat?
She paired one with thigh-high boots and studded shorts.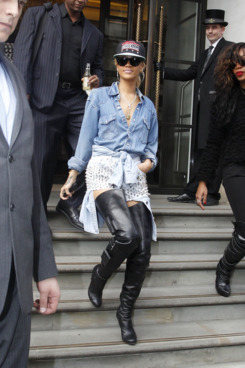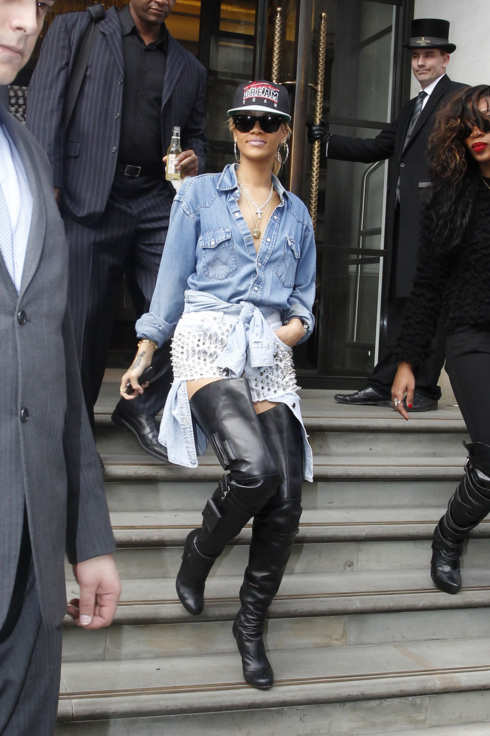 Rihanna stepped out in London today wearing thigh-high Christian Louboutin boots, spiked white shorts layered over a chambray shirt tied around her waist, and yet another chambray button down worn normally. She accessorized the already adventurous outfit with hoop earrings, sunglasses and a trucker hat.
On Rihanna, this outfit doesn't actually look that crazy. But what do you think of her aggressive styling?