Charlotte Ronson on Her Katniss 'Fire Dress' Faux Pas for The Hunger Games
If you can believe it, she's one of the last people on the planet who hasn't read the books.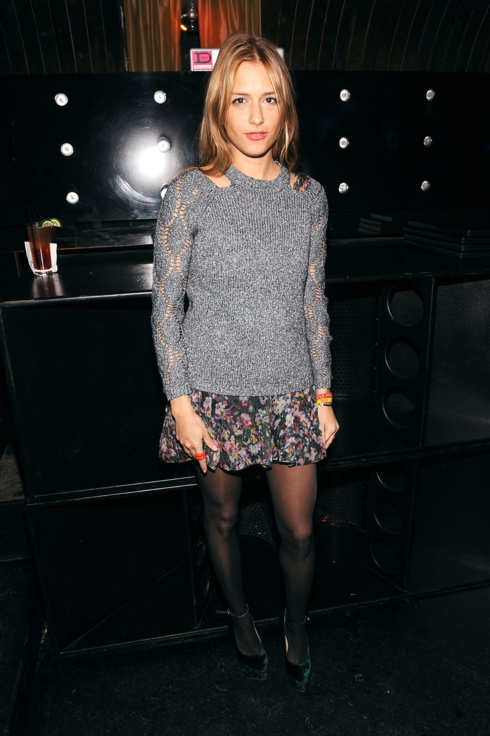 In anticipation of the The Hunger Games (out March 23), InStyle asked a dozen designers to sketch Katniss's "fire dress" from the book. Charlotte Ronson was one of the chosen few — along with Christian Siriano, Tommy Hilfiger, and Nicole Miller — but while her sketch is great, she made one little goof: She has Katniss wearing her weapon of choice, the bow and arrow. The problem is, at this point in the story, Katniss doesn't want to display her archery skills — it's part of her survival strategy to keep it a secret since she has to fight the other tributes to the death. The Cut caught up with Ronson Friday night at her after-party at 1OAK and discovered she had a little secret of her own. "I haven't read it yet. I was going to read it, and I downloaded it on my iPad, but ..." she admitted sheepishly. "I asked around and Googled it, plus they gave me the parameters for the sketch, so I knew she was an archer, but I didn't know the story behind it." Don't worry, Charlotte — only the diehards will notice. "The cape can hide it, right?" she laughed.