Fashion Recap: Rihanna, Katy Perry, The Beach Boys, and More Divas at the Grammys
Breasts, Hawaiian shirts, and dyed hair abound.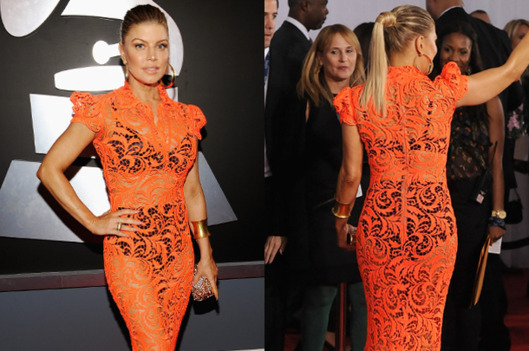 The Grammys are the best award show of the year because no one is boring. Even people who seem predictable — like Rihanna and Katy Perry — wore some surprisingly simple things. And even Nicki Minaj's arrivals outfit was just one color! Meanwhile, the people you haven't heard of (and, well, Fergie) were busy wearing the loudest things they could get their hands on. Review some of the night's most notable looks in the slideshow.
BEGIN SLIDESHOW