Fendi Presents: Belly Shields!
Perfect for hiding a paunch, or pretending to be pregnant.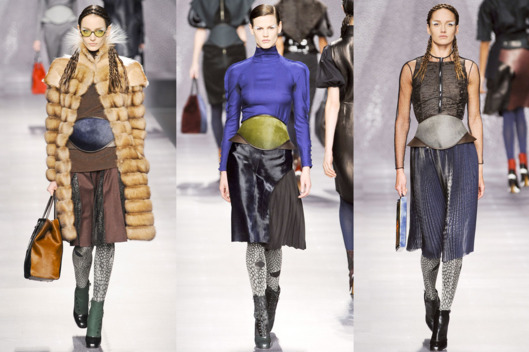 Several models at Fendi's show in Milan today wore a curious new accessory: a belly shield. We imagine it'd be useful for covering up a muffin top or, if layered underneath clothes, faking a pregnancy, Labor Pains-style.