Ford Will Represent Models Under the Age of 16 This Fashion Week After All
They don't agree with the CFDA's rule that models must be 16 and over.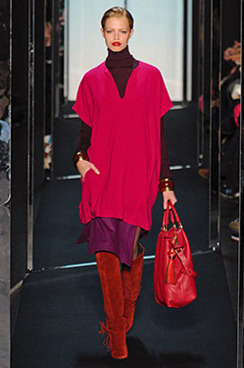 The CFDA released new industry guidelines late last month, including a recommendation that no models under the age of 16 be allowed to walk in New York Fashion Week shows. They listed Ford Models as one of the agencies signing the age-related pledge; however, Ford now says that's not the case. In a statement released to preempt a New York Times story on the subject, the agency says that while they don't agree with the CFDA, they "take the age and maturity of our models very seriously. We work on a case-by-case basis alongside a prospective model's parents to make a determination as to whether they are ready to walk the runway. In most cases, the answer is no. But a select few demonstrate the know-how and maturity that are necessary to work earlier than they otherwise would." This season those youngsters include Ondria Hardin and, reportedly, Kremi Otashliyska.