Free Association With: Erin Fetherston
"I don't know what that is!"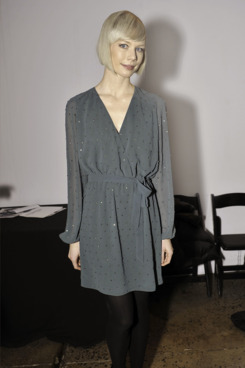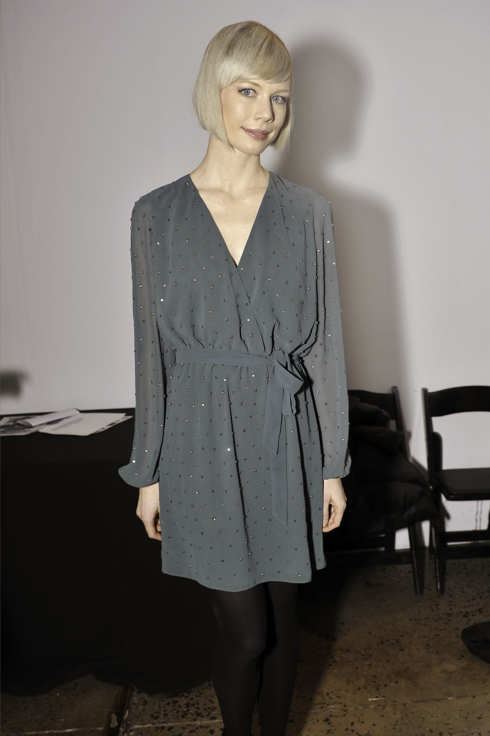 For our latest round of word association, we tapped designer Erin Fetherston, fresh from presenting her Fall 2012 Erin by Erin Fetherston collection at Milk Studios. Inspired by the energy and spirit of nature with a modern twist, she created both draped and tailored dresses in chiffon, jersey, and silk — many of which were embellished with sequins and lurex accents. "The silhouettes feel romantic, but also sharp and chic and sophisticated. I'm always looking for that blend," Fetherston said. As for the palette? Abstract feather prints in teals and violets mingled with neon florals and wood-nymphy nudes and creams. So what does Erin think of when she hears the words precious and smize?
Blisters: "High heels."
Smize: "What? I don't know what that is!"
Precious: "Jewelry-box ballerina."
Excess: "Marie Antoinette."
Classic: "Audrey Hepburn."
Sample Sales: "Never do 'em."