Free Association With: Katie Gallagher
She has very strong feelings about belly buttons.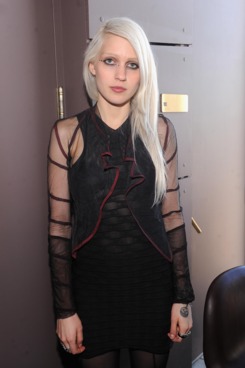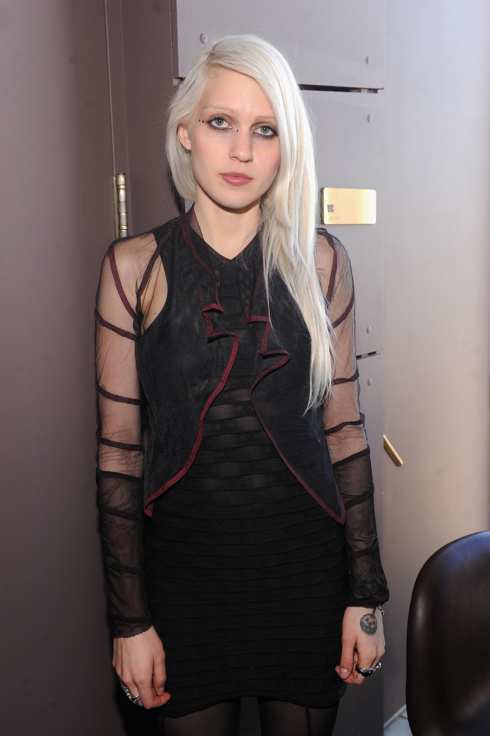 As part of our partnership with MADE Fashion Week, we're playing word games with their designers all week. First up is Katie Gallagher, whose fall 2012 show, titled "Silent Soil," was inspired by her upbringing in rural Pennsylvania. Shown on a runway blanketed with shaved black rubber and framed with industrial beams, the collection featured layers of sheer silk as well as heavier wool, leather, and shearling. Structured athletic lines reminiscent of scuba gear and subtly intricate leggings added an understated athletic touch. "I'm a runner so somehow that aesthetic always ends up in my collection," said the designer. Find out what comes to mind for Gallagher when she hears the words urban sombrero, hipster, hemlines, and more.
Pleather: "Black. I always think of S+M and cheap stripper stores."
Polished: "I immediately thought of a dresser in my old house. I pictured it cleaned and shined with Pledge. I just see the can with the yellow top and wood background on the label."
Trends: "Right now? I guess the big trend seems to be long, loose silhouettes and high, high heels. That's what I think of."
Celebrity Designer: "Somebody that's just doing it as a hobby or for press."
Body-Baring: "I like it. I love things that are tight…I love the idea of a tight bustier or something paired with a long, flowy skirt. But you can never show your belly button—just your midriff —belly buttons are too trashy."
Urban Sombrero: "A Mexican restaurant. I mean, it is New York."
Nerd Glasses: "A boy with short hair wearing black-rimmed glasses. Like Weezer back in the day. Or Pinkerton."
It Girl: "It's so New York. I'm always hearing about it girls and how I really should have an 'It Girl' at my show."
Killed it: "I don't like it. I'm not a big phrase person, it's just too embarrassing, that postured language."
Hemlines: "I either like really long and loose or short and tight. I love the contrast."