Frida Gustavsson Is Wednesday's Top Model
The Swede opened and closed for Anna Sui, and closed out Michael Kors.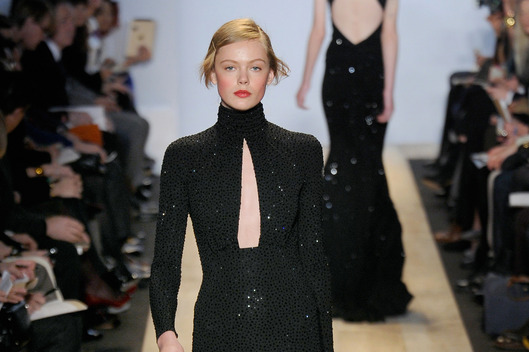 After relying on the exacting eye of top casting director Ashley Brokaw for several seasons, Proenza Schouler hired Patrizia Pilotti instead (Brokaw dropped the label to focus exclusively on the fall 2012 Prada and Balenciaga shows). Pilotti selected Argentinian newcomer at Next Models, Melissa Stasiuk, to kick things off, while Meghan Collison closed. In other runway news, Aymeline Valade scored the first look at Reed Krakoff, and this season's top face so far, Kati Nescher, opened and closed for J. Mendel. But it's Frida Gustavsson who takes the win for yesterday: the Swede opened and closed for Anna Sui, on top of her closing slot at Michael Kors in the morning. See all these looks, and more, in the slideshow ahead.
BEGIN SLIDESHOW