The Fug Girls: Shay Mitchell of Pretty Little Liars Debuts Bangs at Lela Rose
They were fake, but still.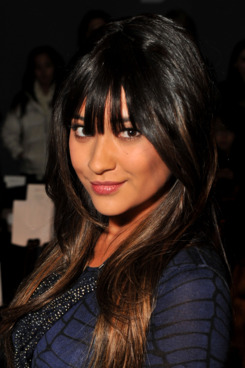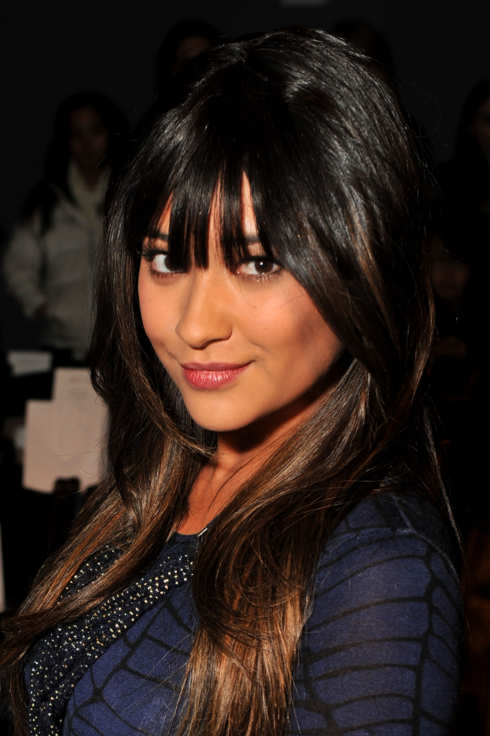 Listen, we don't know what Camilla Alves is selling, but she is selling it hard­ — we spotted her at several shows Saturday, and yet she still popped up bright and early for her front row spot at Lela Rose on Sunday morning. She also stayed well after the show ended, posing for photographs and doing interviews long after the Studio had emptied. Whatever she's plugging — her handbag line, an as-yet-unannounced foot cream deal, her upcoming nuptials — you can't say she's not trying.
A couple of seats down from Camilla was Shay Mitchell — to the intense delight of several pre-teen girls in the audience, who were practically jumping up and down to snap camera phone pics of the Pretty Little Liars star. Shay was sporting a new set of bangs, which she told us were just clip-ins. "So I don't have to commit to getting bangs," she explained. Also, probably so that Pantene — with whom she has a contract — doesn't get mad at her for futzing with their moneymaker. We chatted with her briefly about red carpet mistakes, and she admitted that she doesn't worry about making them. "I'm not going to take myself too seriously," she added. Hey, in that case, for the next show, how about bunny ears? Just a suggestion. (For more Fug Girls, go here.)