Hot Shot: Matt Damon and Luciana Barroso at Naeem Khan
At last! He has arrived!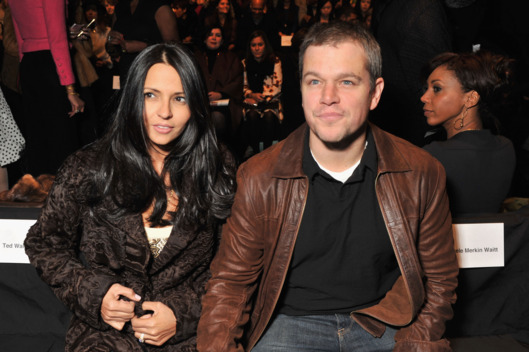 After he dashed our dreams by blowing off the L.A.M.B. show a few seasons ago, Matt finally made a New York Fashion Week appearance, attending Naeem Khan today with his wife Luciana Barroso.
Related: The Fug Girls: Matt Damon Fails to Take His Seat at L.A.M.B.