Imran Amed Had to Break Into His First Zac Posen Show
But it was worth it, for third-row seats.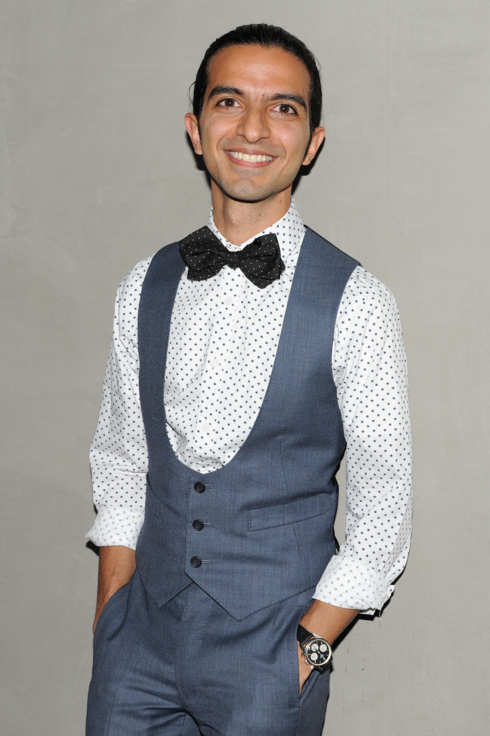 "My first Fashion Week was a complete disaster," said Imran Amed, the founder and editor of the Business of Fashion, at a party celebrating the web site's fifth birthday at the Hotel Americano last night. "First of all, no one invited me to any shows. Actually, one of my friends is here tonight who helped me. We broke into a Zac Posen show through four layers of security." Amed ducked into the crowd, which included co-hosts Julie Gilhart and Phillip Lim, and guests like Jason Wu, Tory Burch, and Prabal Gurung, and returned with his friend Jamil Nathoo*, who works in finance. "It was him!"
"It was a much more complicated time for us," said Nathoo, of the pre-BoF days when Amed was a consultant for McKinsey. "We went probably through six different security lines. This was when it was at Bryant Park and they had the big tents, and the bathrooms along the side. So, we kind of fell into that line, and essentially just pretended we were coming from the bathroom. We walked into the main tent. We didn't know any better; neither of us had ever worked in fashion. We thought we were in, only to realize there were three or four more checkpoints past there. So between doing an upside-down name read, pretending we were on the phone when security asked for tickets, and brushing them off, we just kind of kept going. The last checkpoint I got by, I turned around and I couldn't see Imran. I saw a security guard and I was like,'Shit.' You know, we're pretty much done. I kind of kept walking. Some guy taps me on the shoulder, I'm like, 'I'm outta here.' I turned around, and it was Imran. And we were in. And then we didn't know where to sit. 'Cause, you know, it was a Zac Posen show, one of the biggest shows. So we took someone's seats and we just said, 'If you will it, it will happen.' And no one kicked us out of those seats, and we had like, third row for Zac Posen. This was 2007. We were both dreaming of a better life in another industry."
Any trouble getting in this season?
"I had a front-row seat," said Amed with a little grin.
"He made it," said Nathoo. "I haven't done it yet."
* This post has been updated to correct the spelling of Jamil Nathoo's name.