For Jessica Chastain, Dressing Up Is a Cinch
Really, really cinched.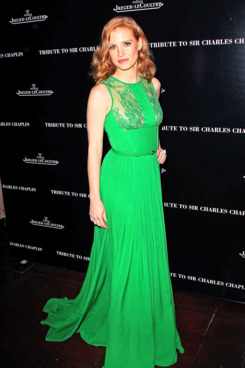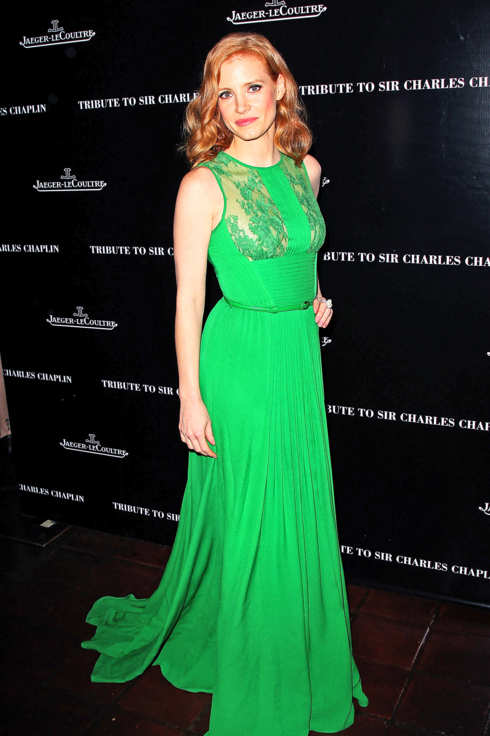 Jessica Chastain wore a green gown with lace cut-outs from Elie Saab's spring 2012 collection to a party for the 40th anniversary of Charlie Chaplin's honorary Academy Award in Los Angeles last night. She looks pretty phenomenal in green, but what do you think about her affinity for cinched-in waists? Does it make her look bulgy (when she's obviously not), or does it accent her figure? Either way, we know it can't be good for her nerves.