Joseph Altuzarra Can't Live Without Diet Snapple Peach Iced Tea
Or the Sunday New York <em>Times</em>.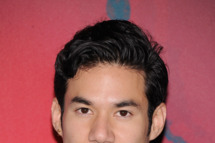 In Elle Decor's March issue, which hit newsstands yesterday, Joseph Altuzarra lists the 12 things he can't live without. Included is Acqua Di Parma cologne, Billy's Bakery carrot cake, the Sunday New York Times, and diet Snapple. Ladies and gents, these are the things that winners are made of.