Heidi Klum Discussed Seal in an Interview That Predated Their Separation
Unsurprisingly, this makes it a bit of an uncomfortable read.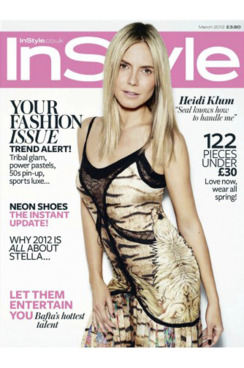 Heidi Klum covers the new, March issue of British InStyle wearing a slinky Roberto Cavalli dress. Speaking to the magazine before the announcement of her and Seal's separation, Klum's quotes come across as awkward to say the least: "I don't know why we work, my husband and I ... We just do. We are black and white – Yin and Yang. To me, his beautiful face, great body, amazing heart, voice, his ability to be a loving, caring person and father … what can I say?"