The Meryl Streep Look Book
A comprehensive look at the Oscar winner's style moments throughout the years.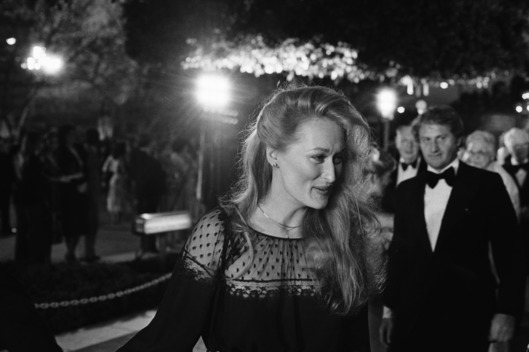 There's no question that Meryl Streep has displayed incredible consistency as a powerhouse actress — this Sunday will mark her seventeenth Academy Award nomination — but style-wise, she's been a bit all over the map. To her credit, the occasional misstep has only made the journey all that much more fun (who wants to see another overly styled celebot?), and the woman simply radiates self-confidence and a certain kind of glamour that has just the right amount of humor. Here, a pre-Oscar present: 100 photos of Streep in all her shining blonde glory. Click through for eighties-era metallic suits that would make Prabal proud, a suntanned Streep riding the New York City subway, and movie stills of the actress alongside her many leading men. Who else's hair could Robert Redford have washed stream-side in Out of Africa? No one's.
BEGIN SLIDESHOW