Michelle Obama Spoke at the Governors Association Meeting
Jill Biden looked really excited.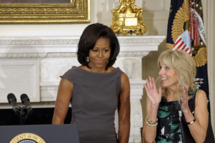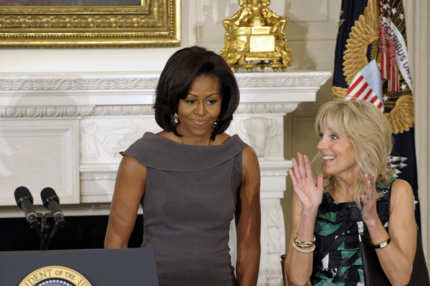 Michelle Obama wore a simple gray dress to speak at the National Governors Association meeting in the State Dining Room of the White House yesterday. See this outfit and all of Michelle's 2012 looks in our Michelle Obama Look Book.