Nude Pregnant Beauty Queen Models Hats at London Fashion Week [NSFW]
Photo is NSFW, but the hat is lovely.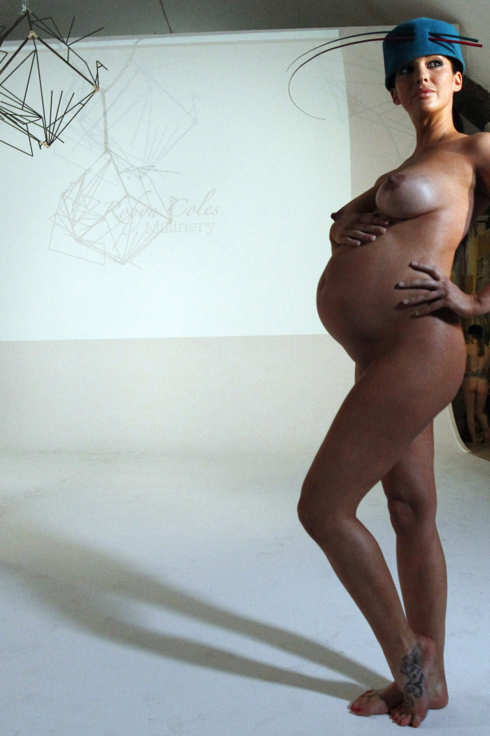 For Welsh milliner Robyn Coles's debut show at London Fashion Week, she asked a good friend from home to model her hats. Cute, right? Said friend Sophia Cahill also happens to be the former Miss Wales, is currently eight months pregnant, and walked in the show completely naked. (Coles surely predicted the SEO-friendliness of this post's headline long before we even wrote it.) In other news, the hats were fabulous!
Related: Hungry for Attention, New Designers Struggle Through Fashion Week