Paris Fall 2012 Shows: Anthony Vaccarello, Cedric Charlier, and More
Plus: Julien David, Aganovich, and new details galleries.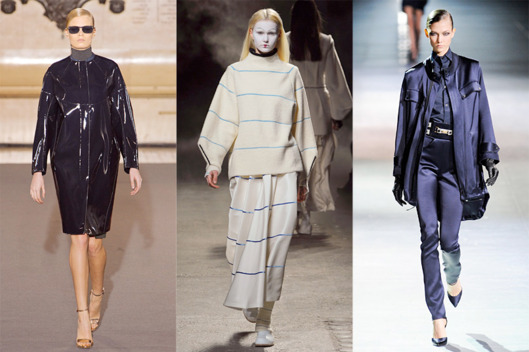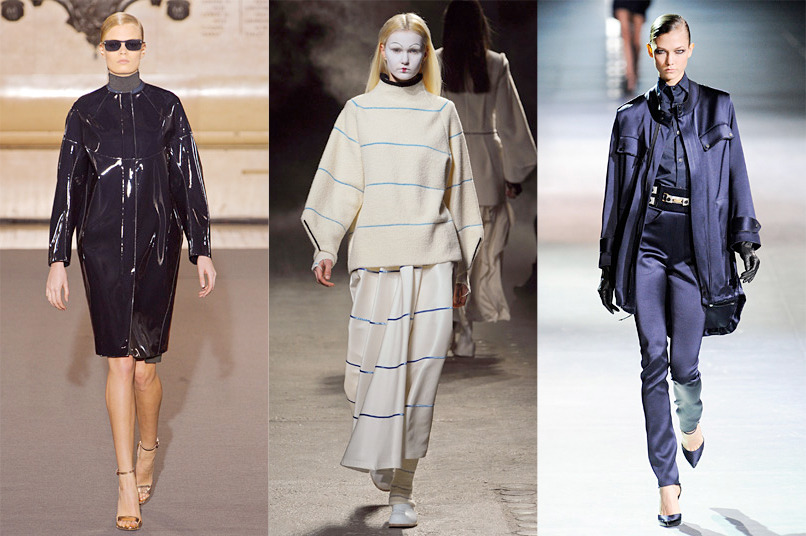 Paris Fashion Week is here, people! Only a few shows walked today, but it feels like a lot happened: Karlie Kloss finally made her Fall 2012 runway debut, a stumbling model got a helping hand at Anthony Vaccarello, and a mime walked a runway! Along with the sole model who went down the catwalk in mime-like white face paint, models at Aganovich wore black and white separates in wide cuts, with chunky knits added to the mix. Anthony Vaccarello showed pants, jackets, and a few strappy one-shouldered numbers in black and shiny two-toned green. Cacherel alum Cédric Charlier debuted his eponymous label, which consisted of iridescent jumpsuits and dresses, and sleek black jackets. Check out all the shots from today, including a model channeling a cactus, and more details from Milan, in our fashion galleries.
RUNWAY
• Anthony Vaccarello
• Aganovich
• Cédric Charlier
• Julien David
DETAILS
• Byblos
• Jo No Fui
• Marni
• Roccobarocco
• Simonetta Ravizza
• Trussardi
• Versus