Party Slideshow: Carine Roitfeld, Diane Von Furstenberg, and More at Vladimir Restoin-Roitfeld's Party for Ouattara Watts
Fashion folks and artsy bigwigs mingled at at Ouattara Watts's opening last night, hosted by Vladimir Restoin-Roitfeld.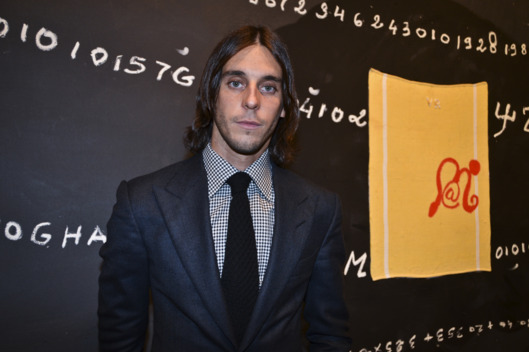 "I don't go to any fashion shows," explained host Vladimir Restoin-Roitfeld at last night's art opening for Ouattara Watts. "It's not my field. I think my mother goes enough for all of us." But it turns out that Carine Roitfeld isn't actually going to many shows in New York this season: "I'm not staying all of fashion week. I come for my son's exhibition and for the amFar gala tomorrow because I am the co-chair for amFar," she explained, wobbling a bit in her heels. And, yes, they were the Prada hot rod stilettos every editor is obsessed with right now. "I had an accident where I broke a light yesterday," she quipped. Click through to see all the images.
BEGIN SLIDESHOW