Moda Operandi's Roopal Patel Picks Twelve Must-Have Pieces From the New York Shows
From burgundy leather to the perfect stacked-heel boot, the fashion director predicts fall's trends.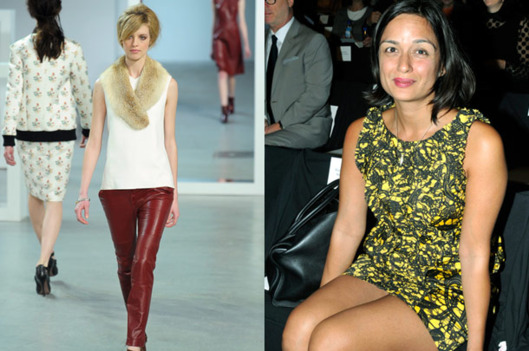 After years as an executive at Neiman Marcus and Bergdorf Goodman, Moda Operandi's new fashion director Roopal Patel knows how to parse a whirlwind of a runway shows and multi-layered looks into salient pieces that will sell. She also knows a standout garment when she sees it: That orange bird-embroidered jacket from the tail end of Proenza Schouler ("exquisite — everyone needs to have that jacket"), Alexander Wang's white fringed pieces ("stunning"), and the structured jacket from Peter Som's opening look ("beyond chic"), for starters. After a packed schedule of shows this week, we caught up with Patel to find out which New York runway trends she predicts will stick and which runway pieces Moda Operandi's team is coveting.
BEGIN SLIDESHOW