See Adele's New Vogue Cover
As widely speculated, the singer fronts the March issue.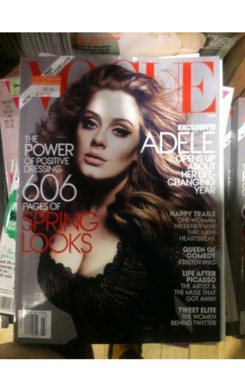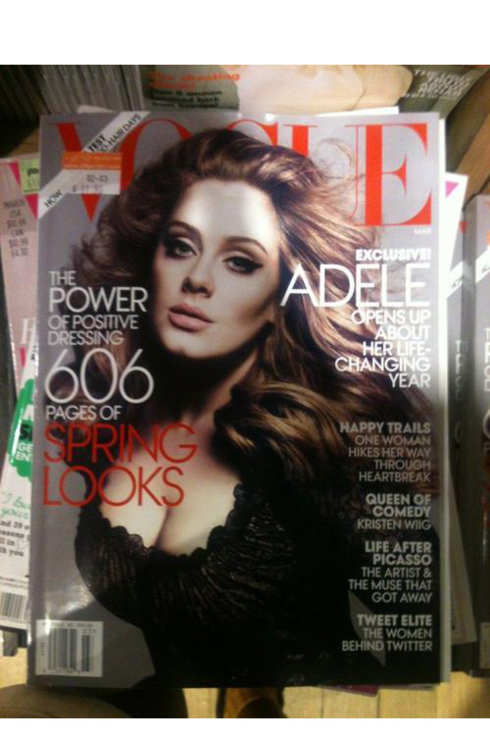 Confirming the rumors rife last month, Adele fronts Vogue's new March issue. Landing the collections-focused issue and its many ad pages is quite the coup for any starlet, and arguably more so for a figure not deemed traditionally "cover-worthy." It's a very pretty, and slightly windswept shot — with more cleavage on show than even Cosmopolitan dared to bare. Obviously, Karl Lagerfeld has his copy already.