See Jennifer Lawrence's April Glamour Covers
Do you prefer the British or American edition?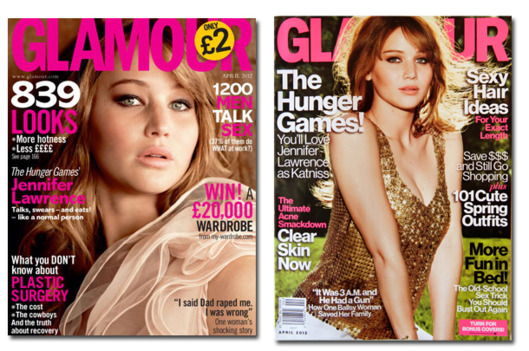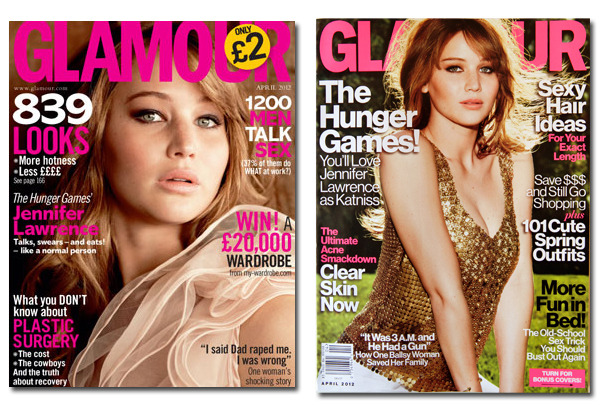 Promoting the new Hunger Games movie, Jennifer Lawrence covers Glamour's U.S. and U.K. editions this month. British Glamour shot the actress close-up and perfectly made up, wearing a ruffly Valentino gown. American Glamour styled things more casually, sitting her in a nice grassy field in a gold chain mail–style blouse and crisp white jeans (always practical in the grass). In the interview accompanying her U.K. editorial, Lawrence said it's important not to get too hungry while shooting a grueling film like The Hunger Games. "You can't diet," she said. "[My character] Katniss is meant to be a hunter; she's meant to be scary. Kate Moss running at you with a bow and arrow isn't scary." Dressed up or dressed down, the fashion odds are clearly ever in her favor — but in a cover battle, which emerges victorious?