See the Complete Marni for H&M Collection, Plus Prices
Striped socks, enameled cuff bracelets, and funny hats for the masses!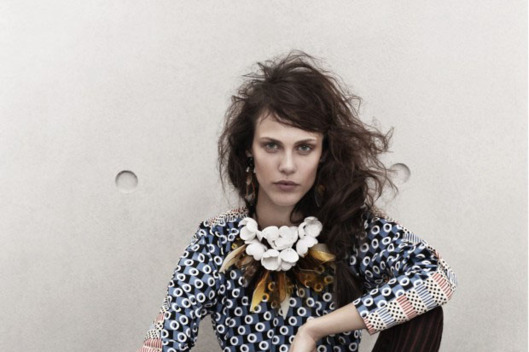 As usual, the reveal of H&M's latest designer collaboration was a drawn-out process. But finally, the look book has appeared on the Internet, complete with some pricing information. It looks cute, and better yet, it looks like real Marni, complete with paillette-encrusted bib necklaces, chunky enameled bangles, and lots of graphic prints. Its release was celebrated this weekend with a party in L.A.; get ready for the line's March 8 debut in stores and online.
Related:
Video: Sofia Coppola's Marni for H&M Ad, Featuring Dogs, Candles, and Imogen Poots
Look, More Photos of the Marni for H&M Collection
See Video of the Marni for H&M Collaboration
BEGIN SLIDESHOW