Slideshow: Angelina Jolie's Leg Was Everywhere at Last Night's Oscars
On Meryl Streep! Melissa McCarthy! Christopher Plummer!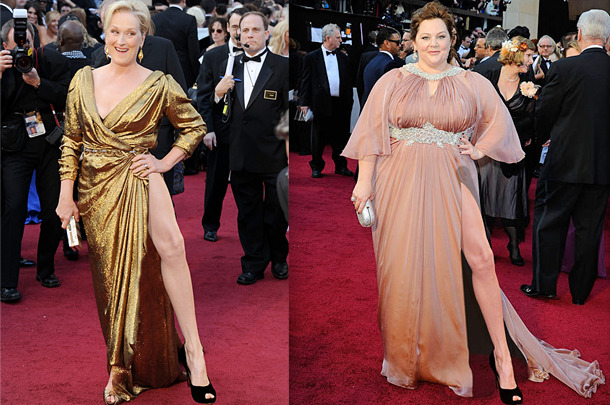 Angelina Jolie's awkward protruding leg is like one of those trends you judge and write off initially, but then suddenly it's everywhere and you find yourself buying into it… like pajamas as real clothes or big Kate Middleton hats. No matter what you thought at first, Jolie's right leg totally stole the show at last night's Oscars: by the end of the night it had its own Twitter feed and had been spotted on all the biggest celebrities. See all the stars, including winners Meryl Streep and Christopher Plummer, sporting their very own Angelina's right leg (with just a little tweaking by our photo department) on the red carpet.
BEGIN SLIDESHOW