Our Favorite Street Style From Milan Fashion Week, Vol. 1
Bright colors, bold prints, and lots of smiles.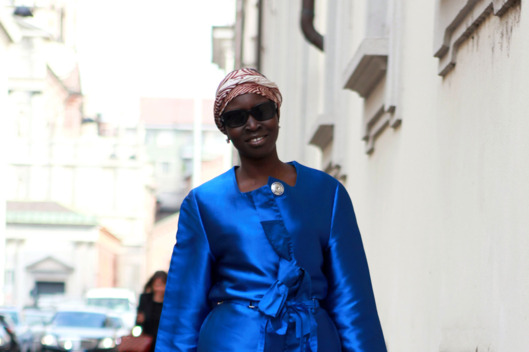 Milan Fashion Week has been humming along quite nicely, and everyone there just looks so happy about it. The bright colors carried over from London, in lots of neon yellow and springy green, and there's even one all-cobalt look that shines on Alek Wek. And prints! Printed pants, printed blouses, printed jackets, and printed bags — sometimes, all at the same time. And it must be nice out, because there are a lot of bare legs and practically everyone is smiling (which is novel for street style). Click through to enjoy all the images — two days' worth! — including one of Anna Wintour not smiling, but it's still good.
BEGIN SLIDESHOW