Our Favorite Street Style From New York Fashion Week, Day Five
Love was in the air yesterday.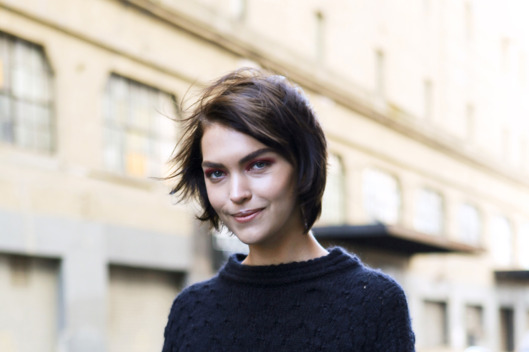 Love was in the air yesterday, and everyone seemed to have an extra spring in their step. Perhaps it was Valentine's Day on the horizon, or maybe they were just happy that the week was halfway over. The models seemed especially cheerful — we even caught Ruby Aldridge giving Frida Gustavsson a kiss! Click through the slideshow to see highlights from midweek, including Taylor Tomasi Hill, Oroma Elewa, and Arizona Muse, who proves that subtlety sometimes stands out the most.
BEGIN SLIDESHOW