Our Favorite Street Style From New York Fashion Week, Day Seven
Suiting up for a damp day in trenches, coats, and knit caps.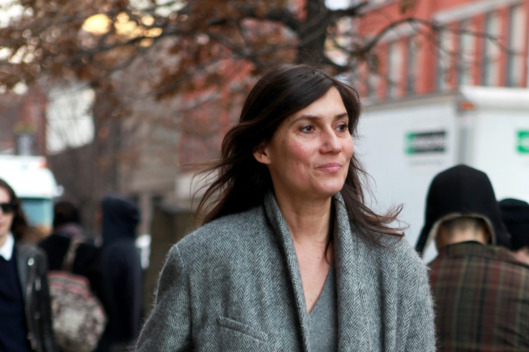 Yesterday's damp, gross weather forced fashion show attendees into water-repellent coats, warm hats, and thick socks and tights. But plenty of showgoers still managed to add oomph to their outfits: Anna Dello Russo pinned a lacy veil to her knit cap, while the Courtin-Clarins girls staved off chills with those trending furry patches. Click through to see photos of Vogue's Preetma Singh, blogger Chiara Ferragni, French Vogue's Emmanuelle Alt, and models Ruby Aldridge, Lily Kwong, and Arizona Muse.
EARLIER
Our Favorite Street Style From New York Fashion Week, Day Six
Our Favorite Street Style From New York Fashion Week, Day Five
Our Favorite Street Style From New York Fashion Week, Day Four
Our Favorite Street Style From New York Fashion Week, Day Three
Slideshow: Our Favorite Street Style From New York Fashion Week, Day Two
Slideshow: Our Favorite Street Style From New York Fashion Week, Day One
BEGIN SLIDESHOW