Slideshow: Street-Style Pattern Recognition, Vol. 2
Wookie furs, Tintin hair, and loads of expensive bags.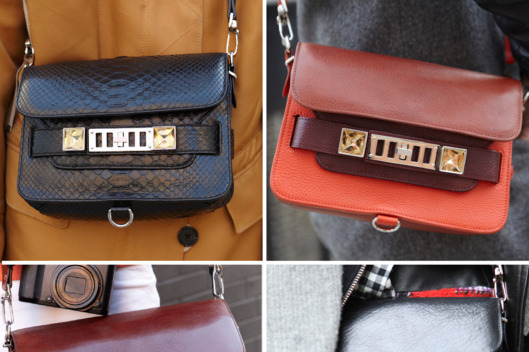 Let's be honest: If you're going to spend more than a month's rent on a bag, YOU WANT SOMEONE TO NOTICE. So don't be discouraged if Scott Schuman walked right past you in favor of some androgynous waif in an orange blazer. Your street-style-star cues were not lost on us! Our game of Name That Trend continues today outside of Milk Studios at MADE Fashion week. Click through our slideshow for a quick tutorial on how to make your clothes say, "I work in Fashion."
BEGIN SLIDESHOW