Slideshow: Street-Style Pattern Recognition, Vol. 3
Foxes, bow ties, and subversive slippers.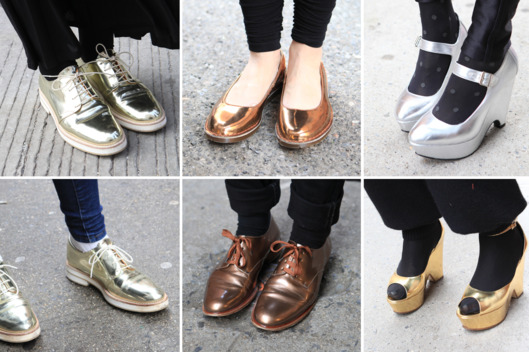 When you're sitting at home and clicking through runway shows, you're bound to occasionally wonder, "Who is wearing these clothes?" Today we solve that mystery, as well as many others, like, "Should men wear whole dead animals around their necks?" and, "Can shoes have wings?" Click through our slideshow to see our final installment of quirky fashion trends captured in their natural habitat, outside of Milk Studios at MADE Fashion Week.
BEGIN SLIDESHOW