Fashion Week Style Diaries: Visionaire's Cecilia Dean, Day Six
It's kind of like she wore the band T-shirt to the concert — the ultimate tribute.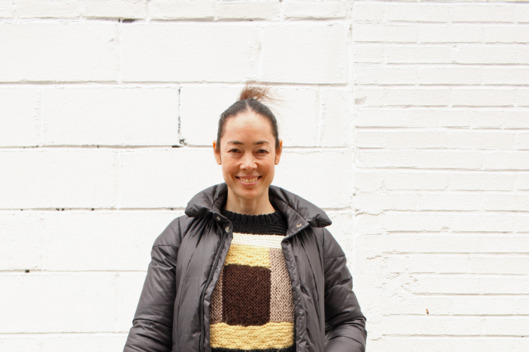 Visionaire's Cecilia Dean wore a geometric print sweater by Rodarte from the label's fall 2011 collection in support of their show today. Dean completed the look with drop-crotch pants tucked into thigh-high Tim Hamilton boots and a snakeskin Givenchy clutch.
On Cecilia: Y-3 coat, Rodarte sweater, The Legend pants, Tim Hamilton boots, and a Givenchy clutch.
About the look: "I wanted to wear something Rodarte, but most of the things I have of theirs are more for summer. This is the only wintry piece I have, and I had to dress around the sweater."
See more: Outfits from days one, two, three, four, and five.
See more of Cecilia's fashion week adventures at vmagazine.com.