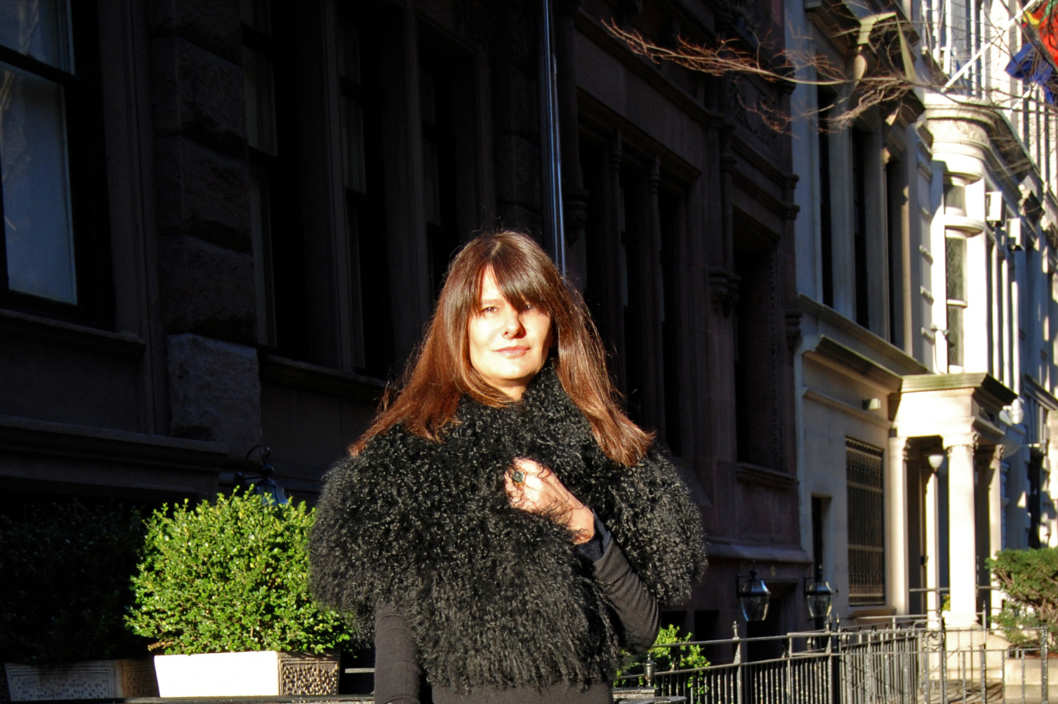 French stylist Marie-Amélie Sauvé stayed true to her fitted, mostly black aesthetic for the fourth day of New York Fashion Week. Given the frigid weather, Sauvé layered two black Prada sweaters underneath an Azzedine Alaïa fur bolero. She completed her look with several pieces from Balenciaga's spring 2012 collection: three of the label's glass bracelets, a bag, and a new variation of yesterday's bunny-ear pumps.
On Marie-Amélie: Azzedine Alaïa fur bolero and skirt, Prada sweaters, Wolford stockings, Balenciaga glass bracelets, heels, and bag.
About the look: "This is a very easy look — black, fitted, and comfortable. I have to run around everywhere, and, also, I'll be working late. It's very cold today, so I layered two sweaters. I thought, 'Oh my God, real fur could be nice today because it's really cold.'"