Fashion Week Style Diaries: Balenciaga's Marie-Amélie Sauvé, Day Seven
Sauvé mixed Balenciaga, Prada, and Hermès for today's look.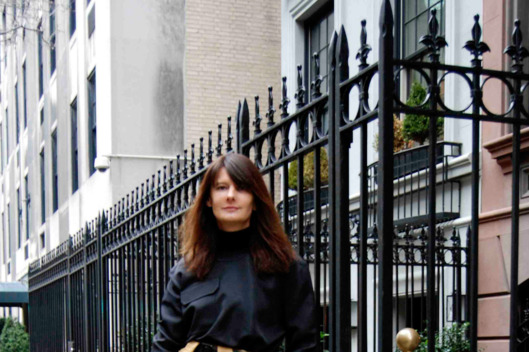 Today French stylist Marie-Amélie Sauvé went for a pair of Balenciaga's high-waisted pleated pants from spring 2012, which can be a very tricky silhouette to wear — yet we'd say she pulls it off. And since it's not so cold out, she scaled back on the layers, simply adding a Prada sweater underneath a Balenciaga top. Finally, she accessorized with an Hermès Birkin bag and, as always, her family's ring.
On Marie-Amélie: Balenciaga top, pants, heels, belt, and watch, Prada sweater, Hermès bag, and her family's ring.
About the look: "I wanted to try [these] pants because I've had them in my closet. They're made out of half-jersey and half-cotton — they're very comfortable and quite warm. It's almost like I'm wearing jogging pants."