Fashion Week Style Diaries: Balenciaga's Marie-Amélie Sauvé, Day Three
Surprise, Sauvé is dripping in Balenciaga from head-to-toe.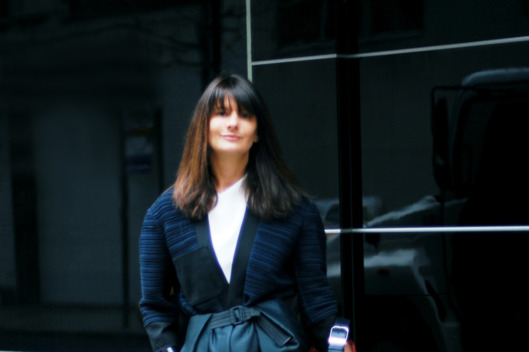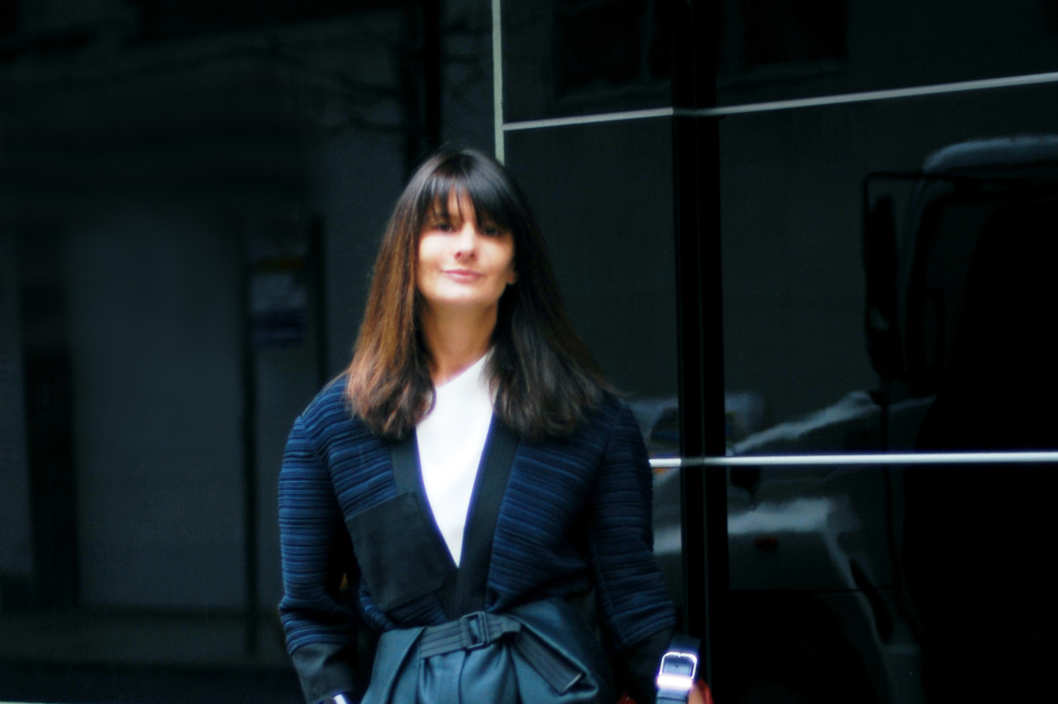 Today, stylist Marie-Amélie Sauvé went for a complete Balenciaga look. She chose four pieces from the label's spring 2012 collection: a navy striped vest, bunny-ear pumps, a delicate glass bracelet, and a new variation of yesterday's double-bag.
On Marie-Amélie: Balenciaga tank top, vest, skirt, pumps, watch, glass bracelet, and bag; vintage diamond bracelet; and her family's ring.
About the look: "I thought it would be nice to wear a short skirt today because, yesterday, I was wearing pants. I have a dinner later tonight, so I don't know if I would have time later to change. I wanted to wear something that's day and night — but still comfortable. It's easy and I can move freely."