Tyra Banks Graduated From Harvard Business School Today
She took Twitpics during the ceremony.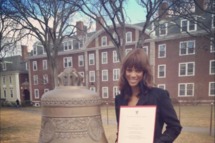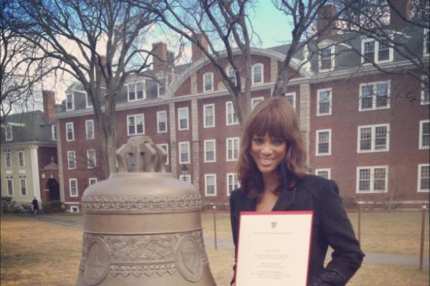 Tyra Banks walked in a Harvard Business School graduation ceremony today, receiving a diploma for completing an Executive Education program for business owners and entrepreneurs. Fittingly, the nineteenth cycle of Top Model — just ordered by the CW — will be "college-themed," so Tyra will get to talk about her Ivy League hijinks A LOT.