Alice Dellal's Chanel Handbag Campaign Drops
It's a bit dark and moody.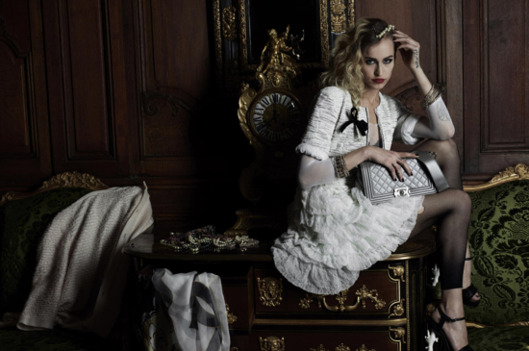 Chanel confirmed British model and socialite Alice Dellal as the new face of its "Boy Chanel" handbag line back in December. Dellal shot her first campaign shortly afterwards at a dilapidated chateau; images from the shoot have now been released, showcasing the label's spring line. And yes, there are holes in her tights.