American Apparel Confirms It Kissed Godfather George Soros's Ring
The billionaire dropped the company an $80 million line of credit.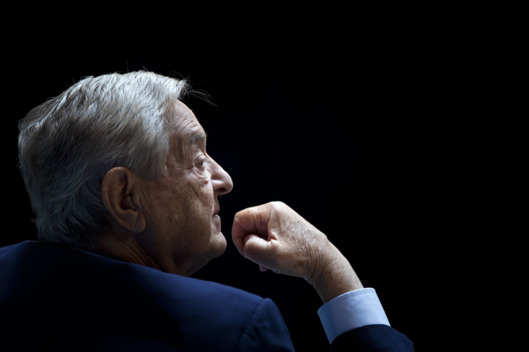 Stirrup tights wearers everywhere can breathe a collective sigh of relief; American Apparel confirmed Tuesday that George Soros–backed Crystal Financial will extend an $80 million line of credit to the troubled retailer, replacing a $75 million deal with Bank of America. The firm's managing director Stephen Krawchuk said in a statement, "American Apparel has made great strides over the past year in improving its overall financial performance and we are pleased to be in a position to provide them with the financial flexibility needed to continue to build upon that momentum." If by "great strides," you mean somehow pornier advertisements, a contentious plus-size model contest, and a series of high-profile departures, then Soros spent his money well. To be fair, the SEC let A.A. off the hook in January, but thanks to Soros's deal, the company will also delay the maturity date on a Lion Capital second-lien term loan for a cool $90 million for another two years, to December 31, 2015. Money — it grows on trees and comes in 28 different colors and four different washes, right?