Balenciaga Makes Cartoon-Printed Sweatshirts for 'Corporate Spies'
Wealthy spies, of course.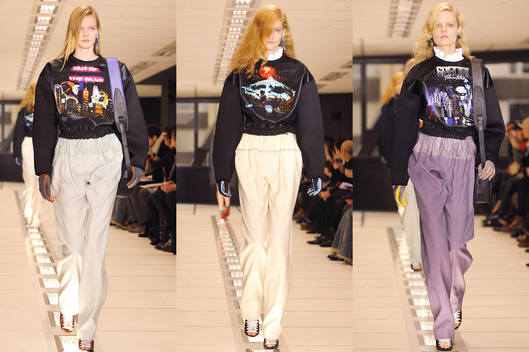 Nicolas Ghesquiere's fall collection was apparently meant to show different corporate dress styles, like what a banker or ad executive would wear to work (this makes sense, because these are the women who can afford the clothes). However, a bunch of his models wore puffy sweatshirts printed with dorky-looking cartoons, which didn't really jive with the theme. When Cathy Horyn questioned Ghesquiere about this, he explained, "They're the corporate spies." Oh. What about Silicon Valley types and their funky socks?