Baptiste Giabiconi Tweeted a Picture of Him and Katy Perry, and Their Faces Are Touching
They're just teasing us all now, surely.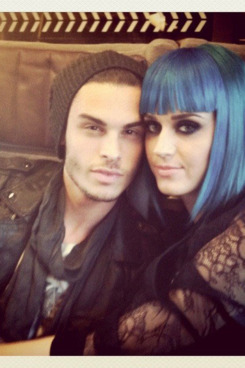 Nothing screams "our relationship is totally the real deal" like soft-lit Instagram photos. (Well, apart from making things official, status-wise, on Facebook.) And that's likely why Baptiste Giabiconi tweeted a saccharine shot of himself with Katy Perry, alongside the following message: "hey my #littlekats u look So amazing in this pics !:)" It's not quite a sonnet, but let's give him time — besides, everything sounds more romantic in a French accent. And Baptity lives to see another day.